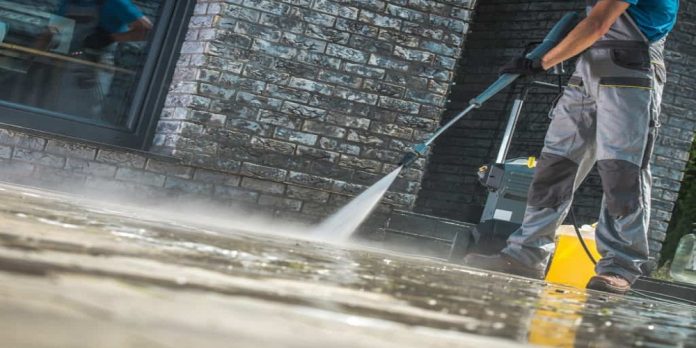 So you are having garden hose problems. One of them is cleaning and maintenance. You can't go now and keep investing in the new hoses all the time. Don't you worry! Here is a quick guide to help you clean anything like a garden hose, hose reels, and much more. These are cost-effective and will increase the life of your garden equipment.
While these are great for hose and reels, you can also use these for other equipment and cleaning endeavors. So without further ado, here are some of the best cleaning options:
1. Warm Water And Soap
This is the ultimate combination and a 'go-to' for many people. Warm water and soap work wonder for any cleaning requirement, and your garden hose or reel isn't an exception, either. As long as you use the suitable sponge and cleaning soap, you're good to go. But of course, these are only great for bare minimum cleaning requirements.
If you need something a little more heavy-duty and for more demanding jobs, keep reaching ahead.
2. Use Bleach – Natural If Possible
Bleach always seems to be the solution for cleaning anything, and it is excellent for cleaning your hose reels, the hose, cable, and any other part. But, of course, if you're using chemical bleach, you risk losing the integrity of the material and making it wither.
However, there are many organic or natural bleaches available today. If you use these, you also reduce any impact on the ecosystem. More importantly, these are just as efficient in cleaning the hose. Therefore, consider natural bleaches as an evergreen solution.
3. Try The Vinegar Method
Do you seem to be getting molds, algae, and other problems? Then it's about time to use something more acidic in nature. Vinegar is perfect for wiping your pipeline or reel good as new. All you need to do is scrub off while using the vinegar.
Of course, you might need a brush or even need to lay it for a while, but it works wonders. For mold, baking soda is also a great alternative that works well.
4. Essential Oils Can Do Wonders
An oily substance that can clean. It sounds like an impossible feat, right? However, essential oils have a lot of beneficial uses. These can eliminate bacteria, germs, and other elements. More importantly, a little lubrication is excellent for your hose reel and the entire cable. Think of it as breathing new life into your equipment.
Essential oils are great to pair with other cleaning agents. You can leave them on your equipment like hose reels and other parts without worrying about corrosion. For optimum maintenance, you can consider essential oils.
Things To Keep In Mind
Always empty the water from your hose and turn it off from the main lever. Keep it away from the direct sunlight, and you will have a durable hose. So, go now and apply these cleaning techniques and let us know if these worked fine.